Sloane 2nd Flush Darjeeling Black Tea Review
The Sloane Tea Company is a Toronto based company named after the "Sloane Square" in London, England. They have been incorporated since 2008, and the "since 1899" label on the tea is the year the estate, where they source their teas from, was founded.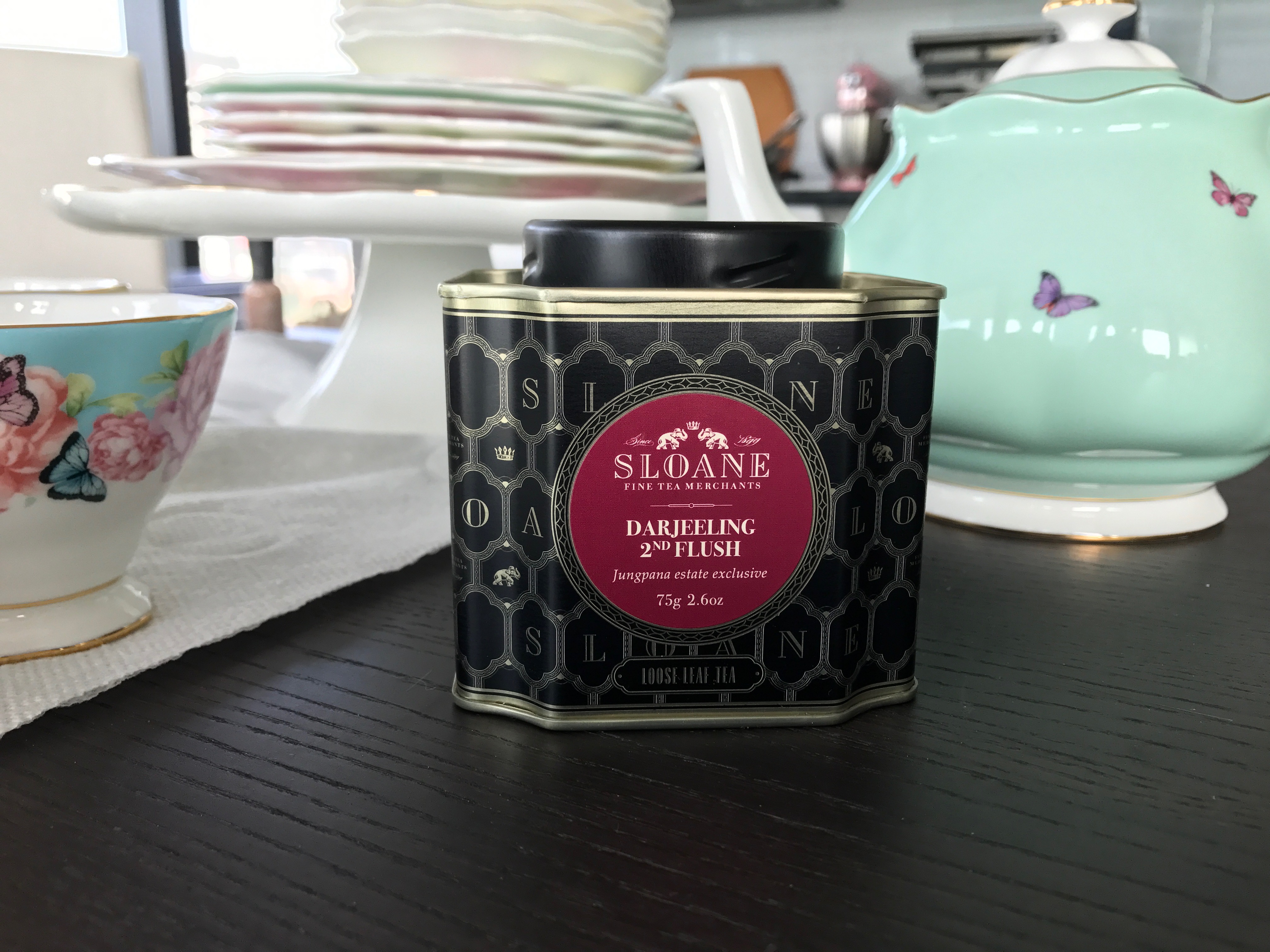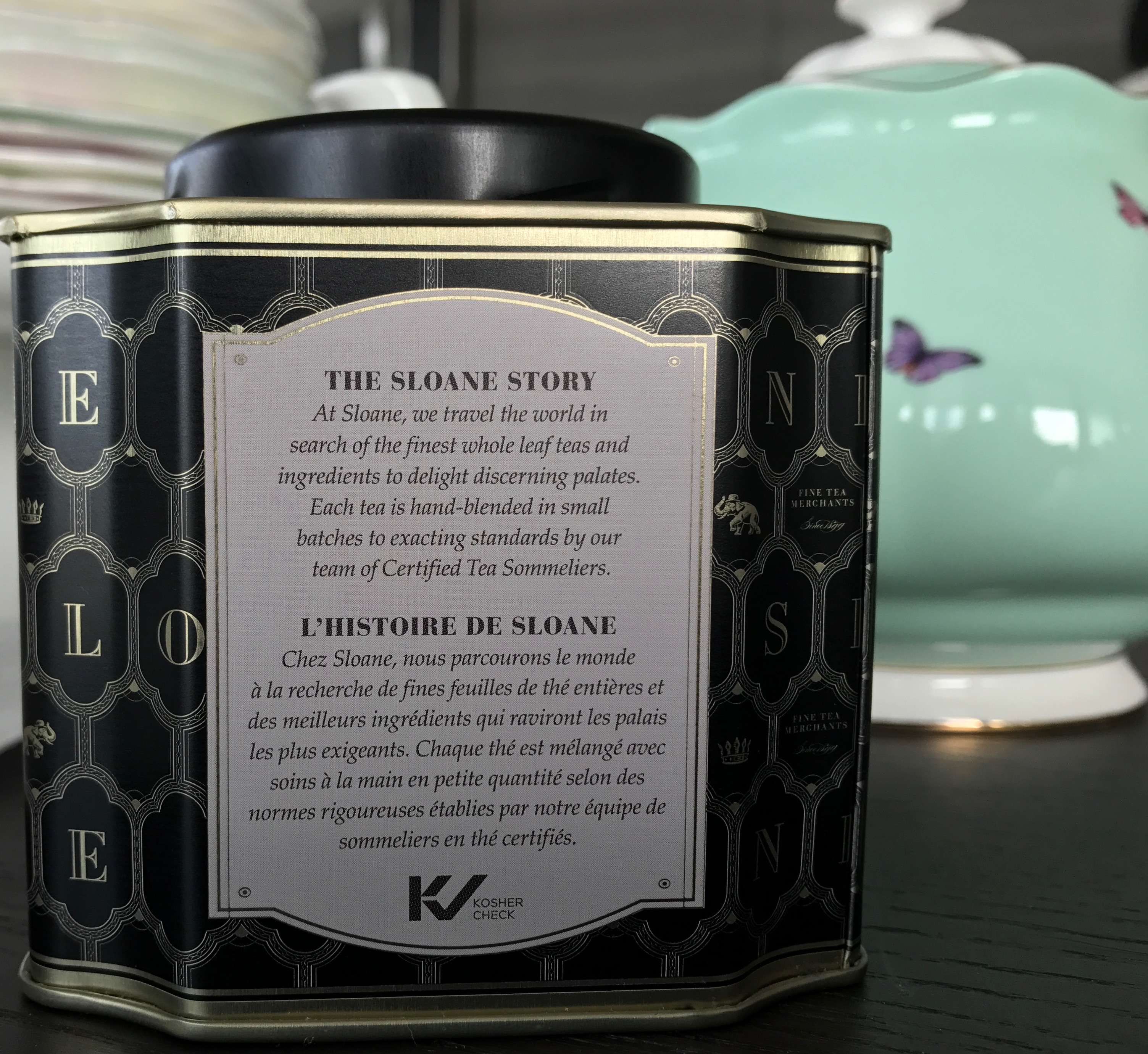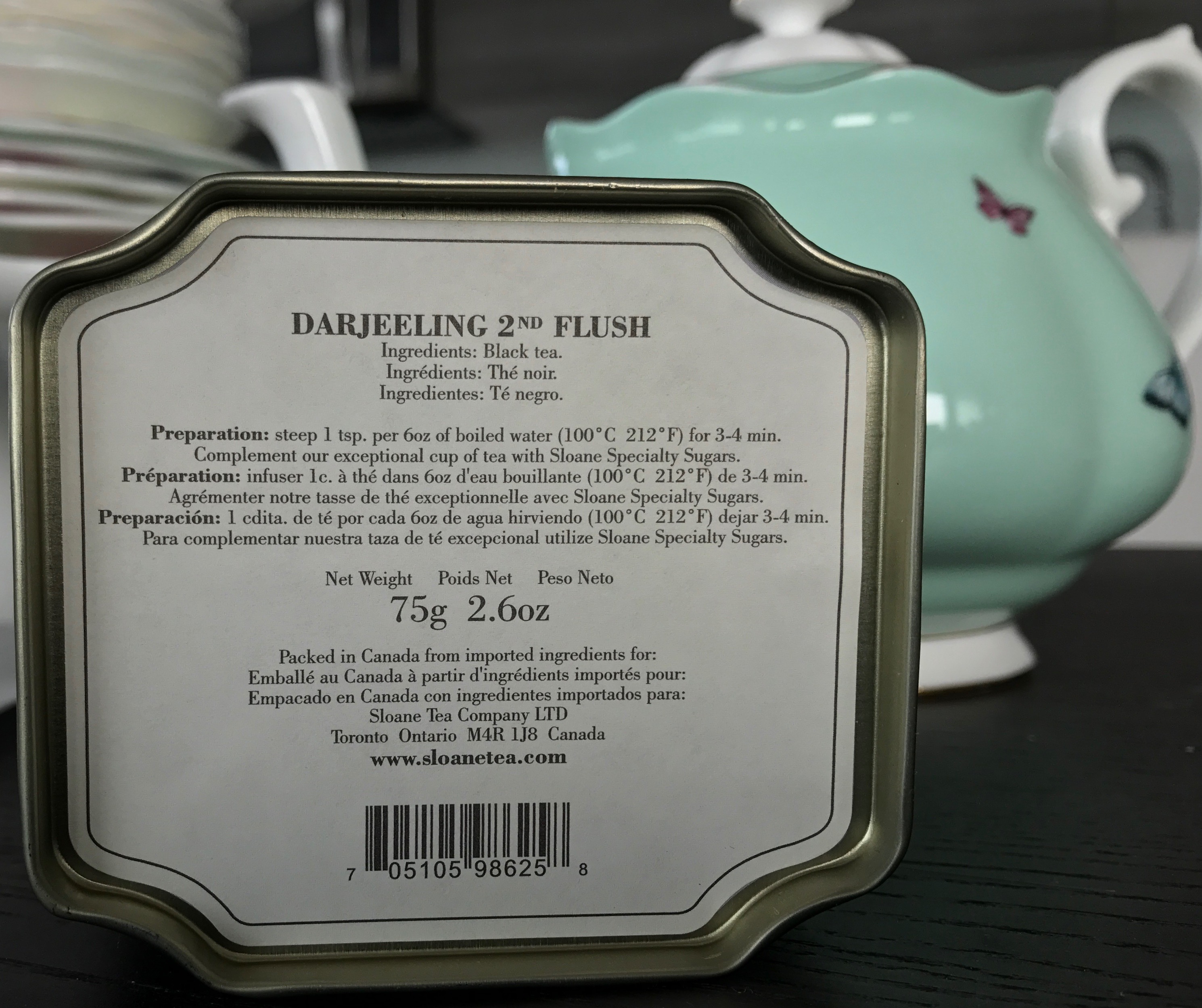 Their 2nd flush Darjeeling tea is a black tea grown in the town of Darjeeling, India (West Bengal).
Flush matters because tea is usually harvested 3 times, with older leaves ultimately produce stronger tea with the winter as a reset:
First flush = Spring (resulting in a light bodied tea)
Second Flush = Summer (medium bodied)
Third Flush = Fall (medium-heavy bodied).
Tea harvested during the Monsoon season (in-between Summer and Fall flushes) is usually sold 5 times less than any other season due to the rain stripping all of it's flavor.
Positives
It is very clear that there has been a lot of care in making the packaging as rich as possible: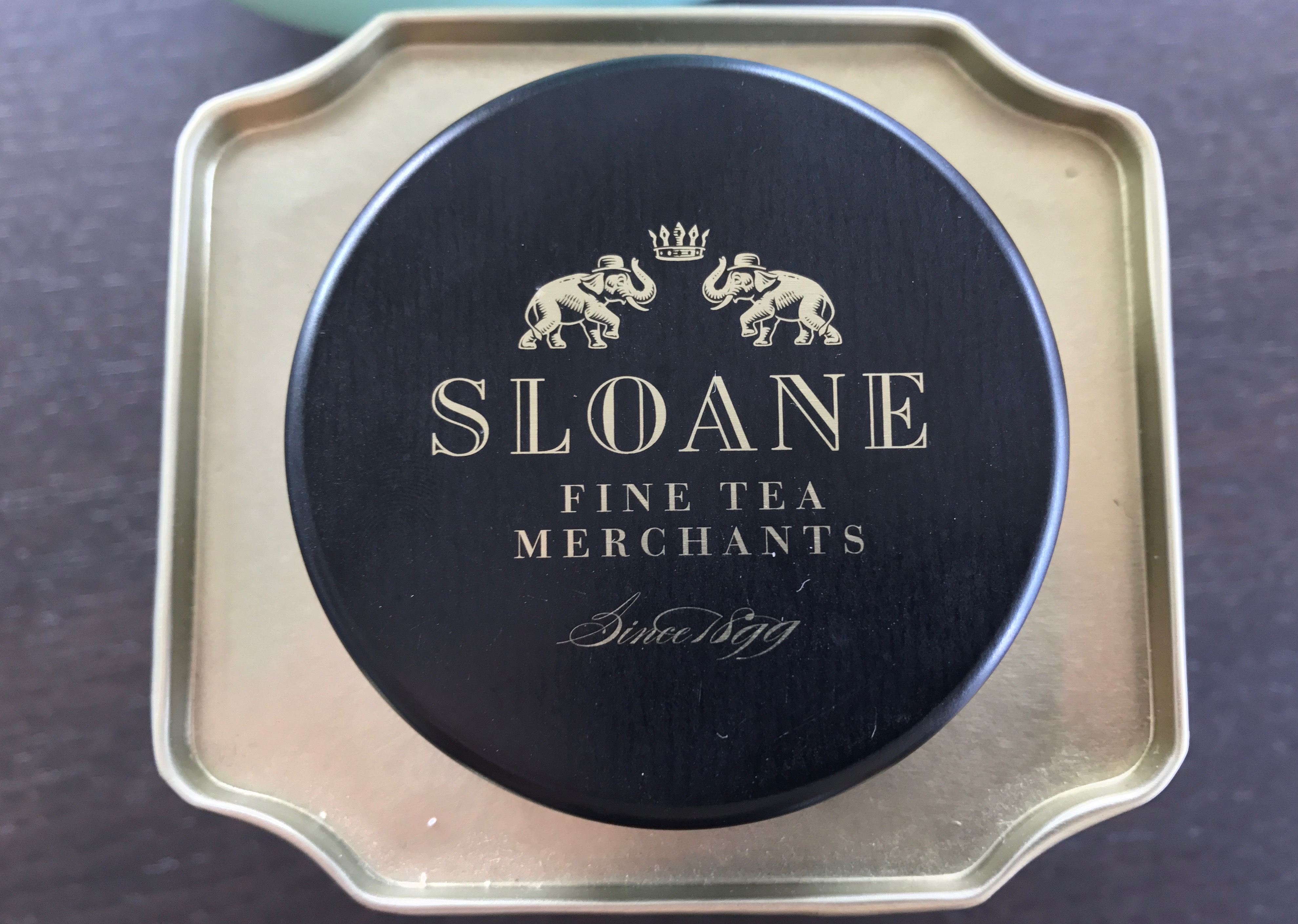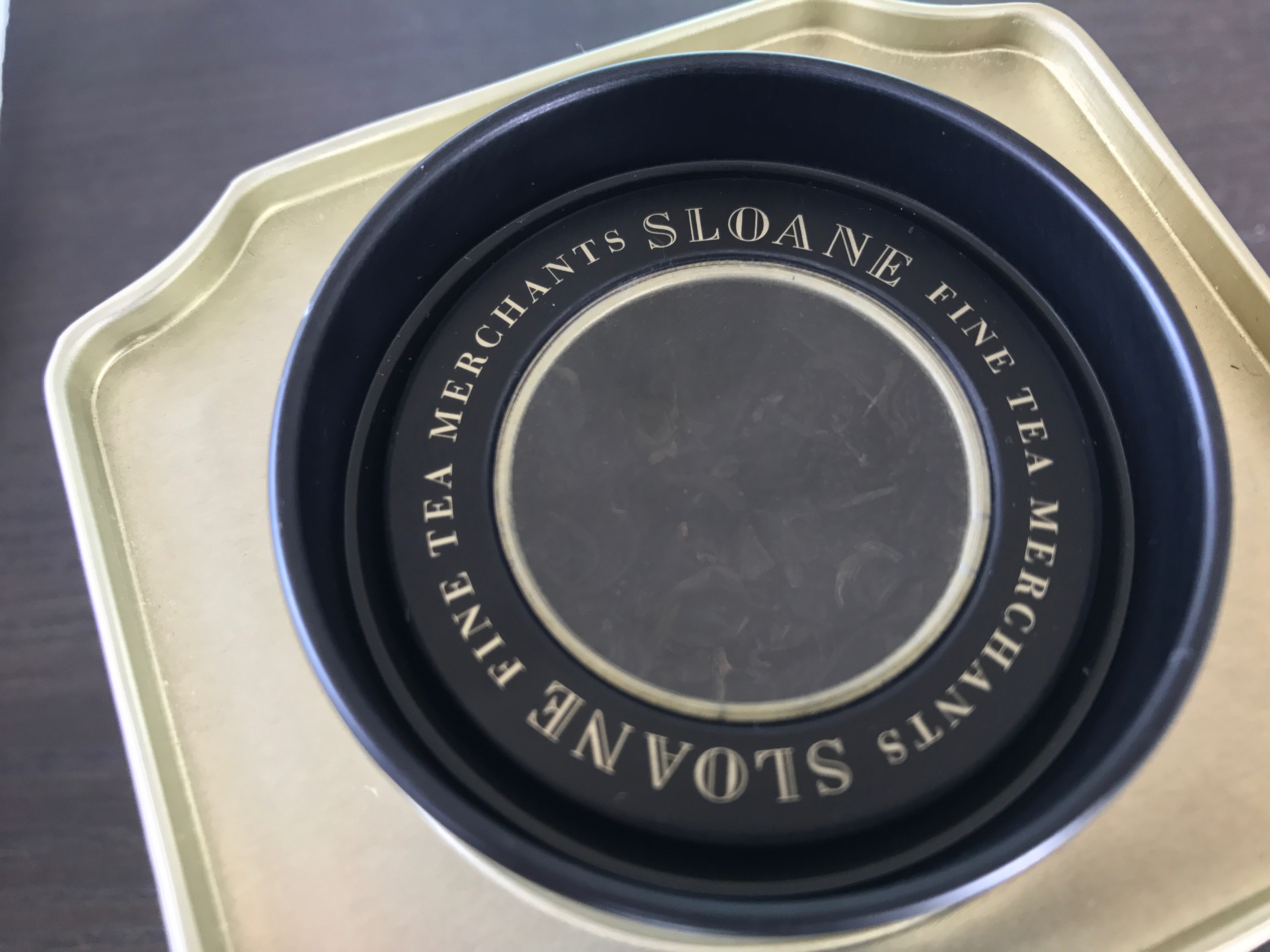 The leaves themselves are large and of good quality: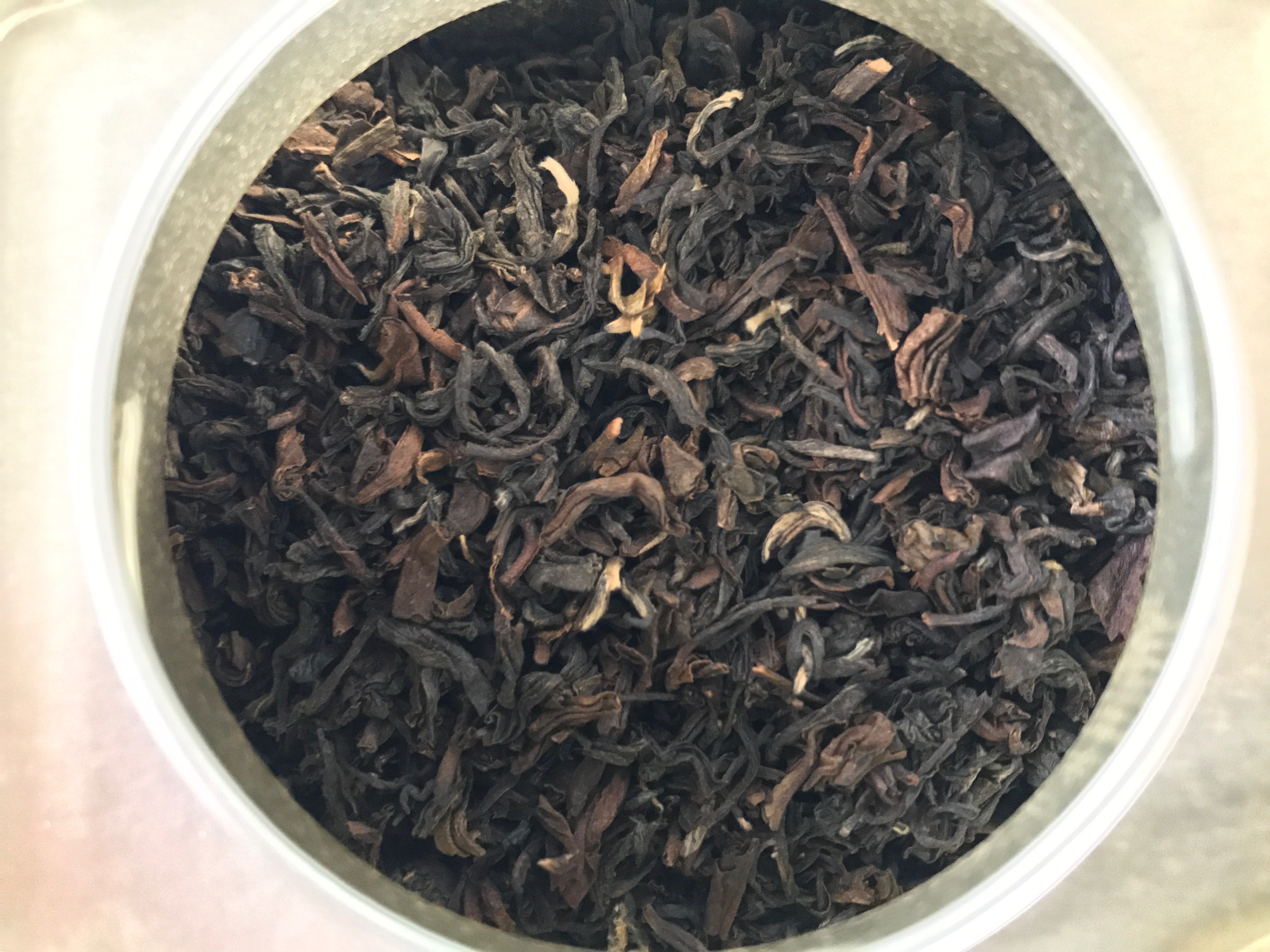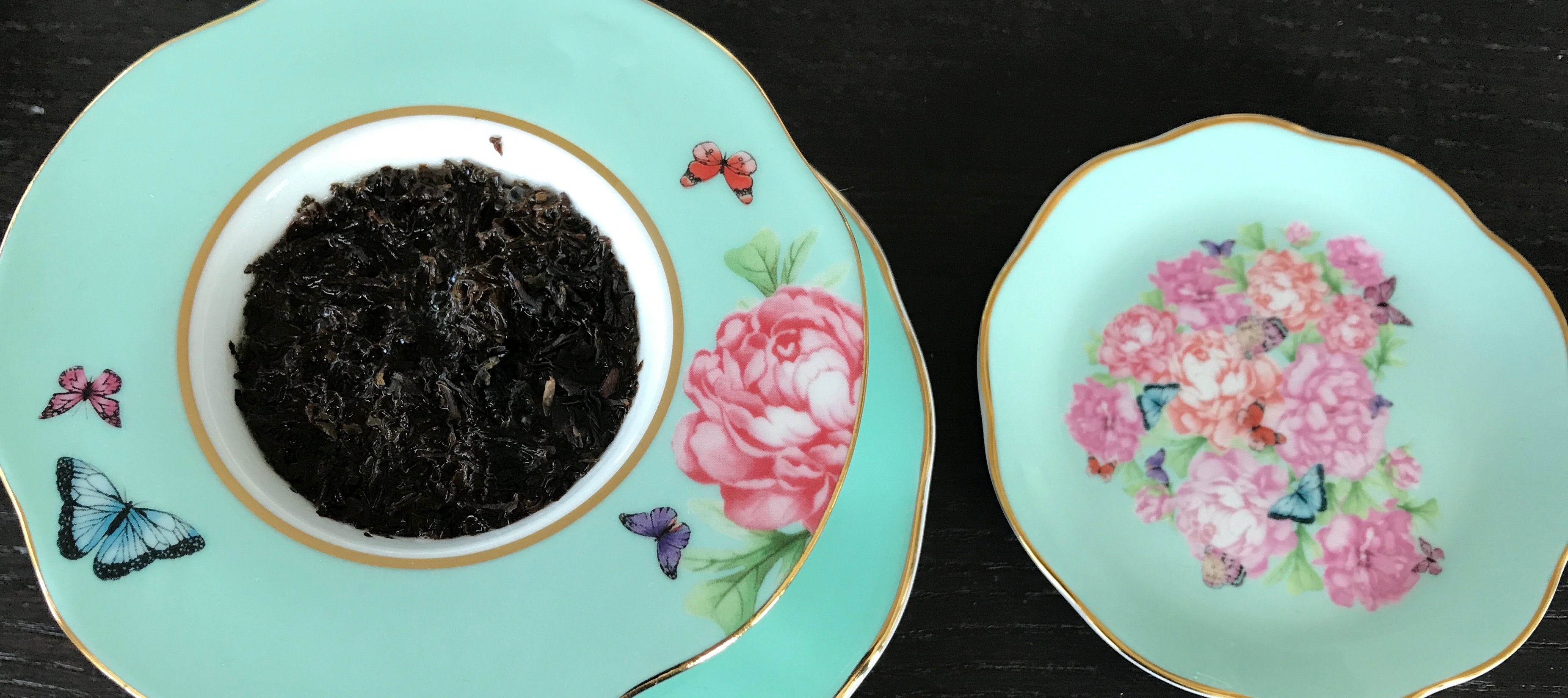 Negatives
The tea has very little flavor hinting that it's either old, has been a very rainy year for the estate, or it was harvested during the Monsoon season and is resold as 2nd Flush. Being mild allows honey and other sugars to pair well with this though, so it's a fun tea to have when you have guests over and cake.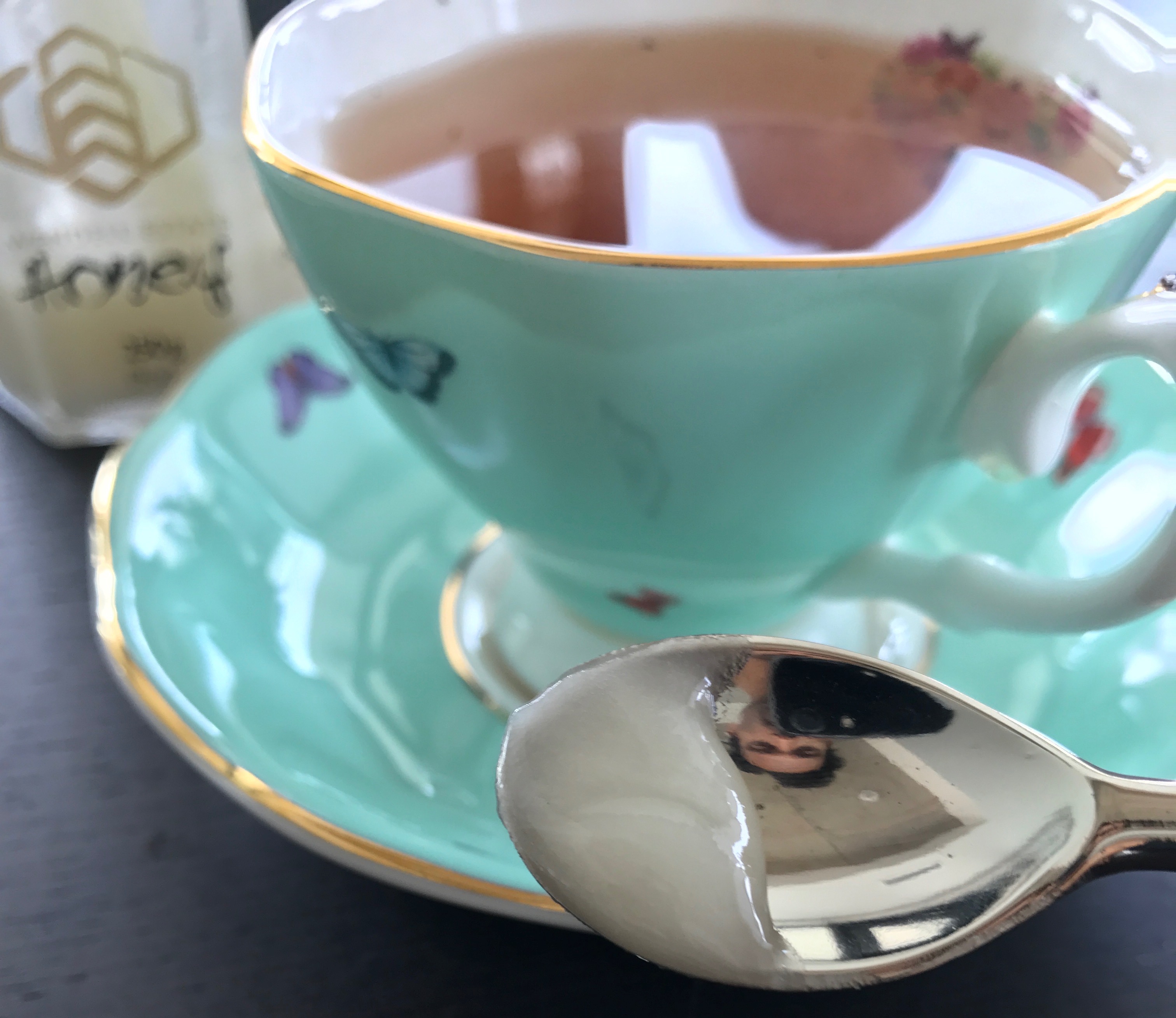 Conclusion
When taking in consideration the pretentious language of their website, stamping the estate's year on the tin, alluding that Sloane wasn't incorporated in 2008, and leveraging a British name as the company's – ultimately prevents me from drinking it. The founder is Hoda Paripoush, not some old white lady.
Toronto is a melting pot of many cultures and tastes. I just wish the brand embraced it, not hid from it.
8/10 with honey. 4/10 alone.
Notes